I had been out to the Von Berge ranch once before during the daytime but really wanted to go during sunrise or sunset. One evening as my family visited I saw some very promising looking clouds in the sky when it was getting close to sunset so I asked my son-in-law Bill if he would like to go out there and shoot sunset. Soon, we were on our way and driving over to Fenn for 
some epic sunset shots.  In Part 1 I showed you some awesome shots that I took during the daytime at this very cool ranch. I also said I would share the research that I did on the ranch and the Von Berge family in part 2, Along with my sunset shots. I love old rustic buildings and this ranch is such a treasure trove of them.  This next shot is a bit before sunset and has everything including the kitchen sink……..
History time. This is not meant to be a complete history, only a view into the people that lived here.  I used my amateur ancestry research skills to get the following information online.  In 1852 William Von Berge was born in Chicago to German immigrant parents. He grew up there and had an "omnibus" company that did well but then suffered when street cars started to replace the horse drawn public transport.  By 1878 he had lost almost everything and moved out to here to the Camas Prairie. I found this newspaper article from his time in Chicago that mentioned his company, although not in the best light.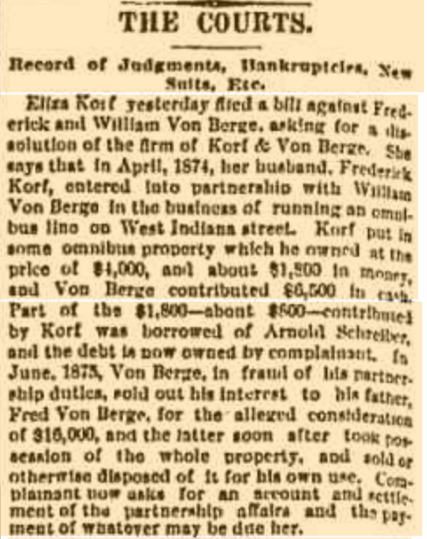 The North Idaho History book excerpt that I found online states that William had only $300 when he came here to settle. Well, within 9 years he had turned that into a great ranch of 550 acres. In 1887 he married Kate Smith who was a native of Germany and that year he also started the Eagle Brewery and Saloon in Grangeville. I found this pic with a facebook search.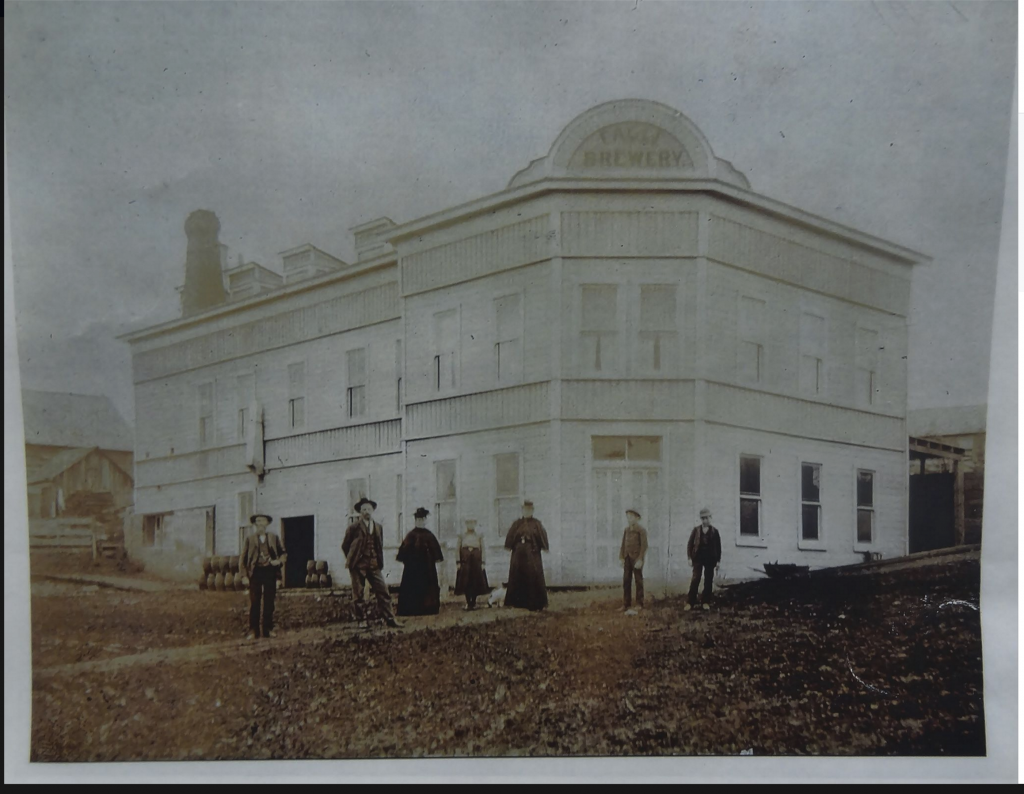 By 1889 his business had grown so profitable that he rented his farmland out and concentrated on the brewery.  Here's an advertisement I found online from the newspaper from the nearby town of Cottonwood.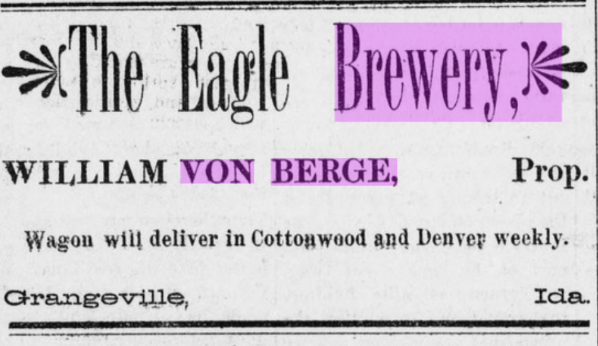 Here's a couple of funny clips from the Idaho County Free Press announcing two of the children born to William and Kate.

The second son that started out life being so generous was Rudolph. He is the one who lived on the part of the ranch with these awesome old buildings until 1954. His great nephew Mike Hauger now farms the land and gave me permission to go out there. Mike mentioned that he has a family book that tells about the buildings and he is going to get me a copy of the pages. This screenshot from Find-a-grave.com shows that Rudolph moved to town in 1954 and though he lived a long life of 84 years, he never married.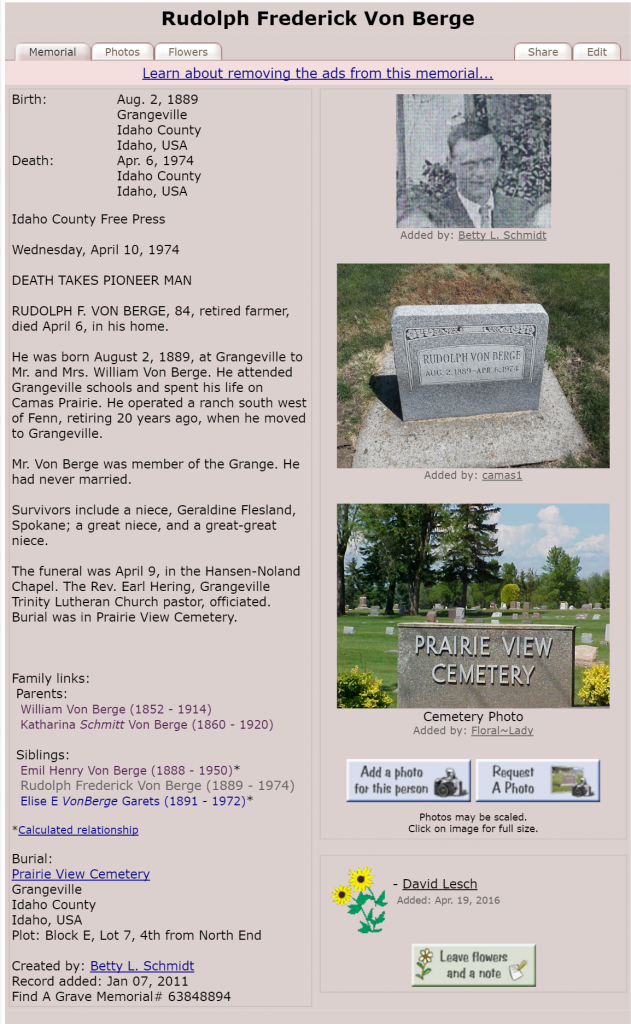 I know that there has to be a ton more interesting history about this place and this family, but until I know more I will have to be content with showing some more of my sunset pics.
A few of these shots were a little noisy, but Topaz DeNoise worked wonders on them. If you want some great software to get rid of noise, check that out. Be sure to also check out the FULL GALLERY of my images from this shoot.
Here's a cool 360 degree sunset timelapse I recorded with the Ricoh Theta camera while we were there. Be sure to adjust the resolution settings up to the highest and click and drag to look around. If you look to the right you will see us running around taking these awesome shots.

I would love to hear from any one who has additional stories or info on the Von Berge family and this ranch. Please comment below and share!
The camera and software gear used in these shots is listed below:
Sony a7R II Full-Frame Mirrorless Interchangeable Lens Camera, Body Only (Black) (ILCE7RM2/B)
Sony SEL24240 FE 24-240mm f/3.5-6.3 OSS Zoom Lens for Mirrorless Cameras
Rokinon FE14M-E 14mm F2.8 Ultra Wide Lens for Sony E-mount and Fixed Lens for Other Cameras
Adobe Creative Cloud Photography plan (Photoshop CC + Lightroom)
ON1 Effects 10 FREE
on1 effects